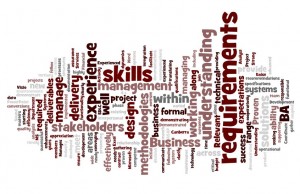 We believe the business analyst is the thought leader on any project bridging the gap between business users and the technical team and acts as the interpreter to ensure the business objectives convert to outcomes. Kossally Systems Consulting provide comprehensive business analysis services including:

Requirements identification and business requirements documentation.
Functional specifications including wireframes, model processes etc.
Liaise with development team to ensure business objectives are achieved.
Stakeholder relationship management.
Coordinate User Acceptance Testing (UAT) .
Prepare training material for end users (pre or post implementation) Training includes documentation and videos.